08 Nov 03 Lunar Eclipse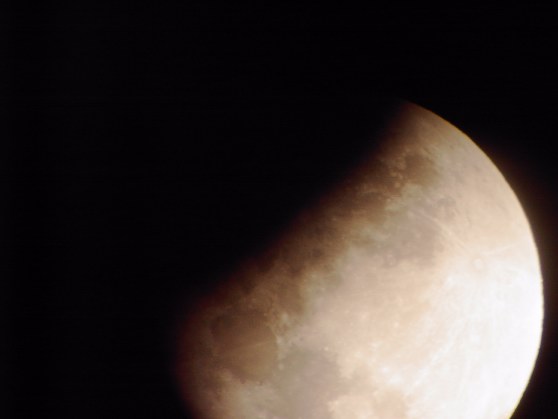 Pointed my handheld HP 715 digital camera into an Orion 4.7 refractor.
The Columbus Astronomical Society (CAS) held our meeting, coincidentally, during the Lunar Eclipse.
Many telescopes were setup and I just held my camera to the eyepiece of Charlie Secrist's 4.7 telescope (eyepiece unknown).