Northern Lights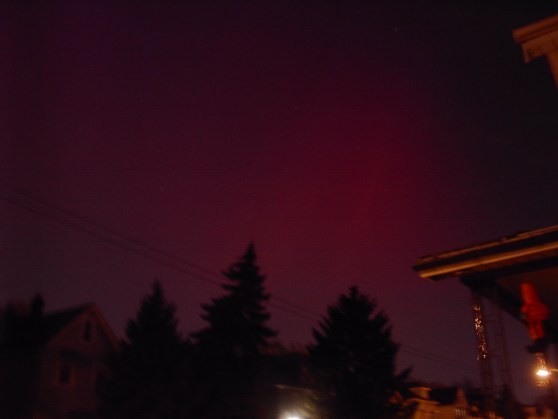 Just pointed my handheld HP 715 digital camera toward the sky.
We were passing out candy on beggars Night 30 Oct 03 and noticed the "Glow" about 6:45 pm.
I turned off the flash on my HP 715 digital camera and pointed it in the direction of the strongest part of the "Glow". The easiest shot I ever took!